The Haçienda's takeover of Tobacco Dock on Good Friday is right around the corner. With so much happening under one roof, we've compiled this handy guide on what makes this 40th anniversary event so special.
Aside from its everlasting legacy, The Haçienda continues to have influence wherever its name goes. Its cultural reach is so big, it doesn't matter where it stops - Haçienda shows sell-out. But with thousands of partygoers descending on Tobacco Dock this Easter, The Haçienda's visit to London is only its biggest in the city to date, but the biggest house event taking place in the capital that weekend.
Our all-day, all-night affair is the perfect memorial to honour the UK's most historic clubbing establishment. Here we look at the ins and outs that makes this the most significant of occasions…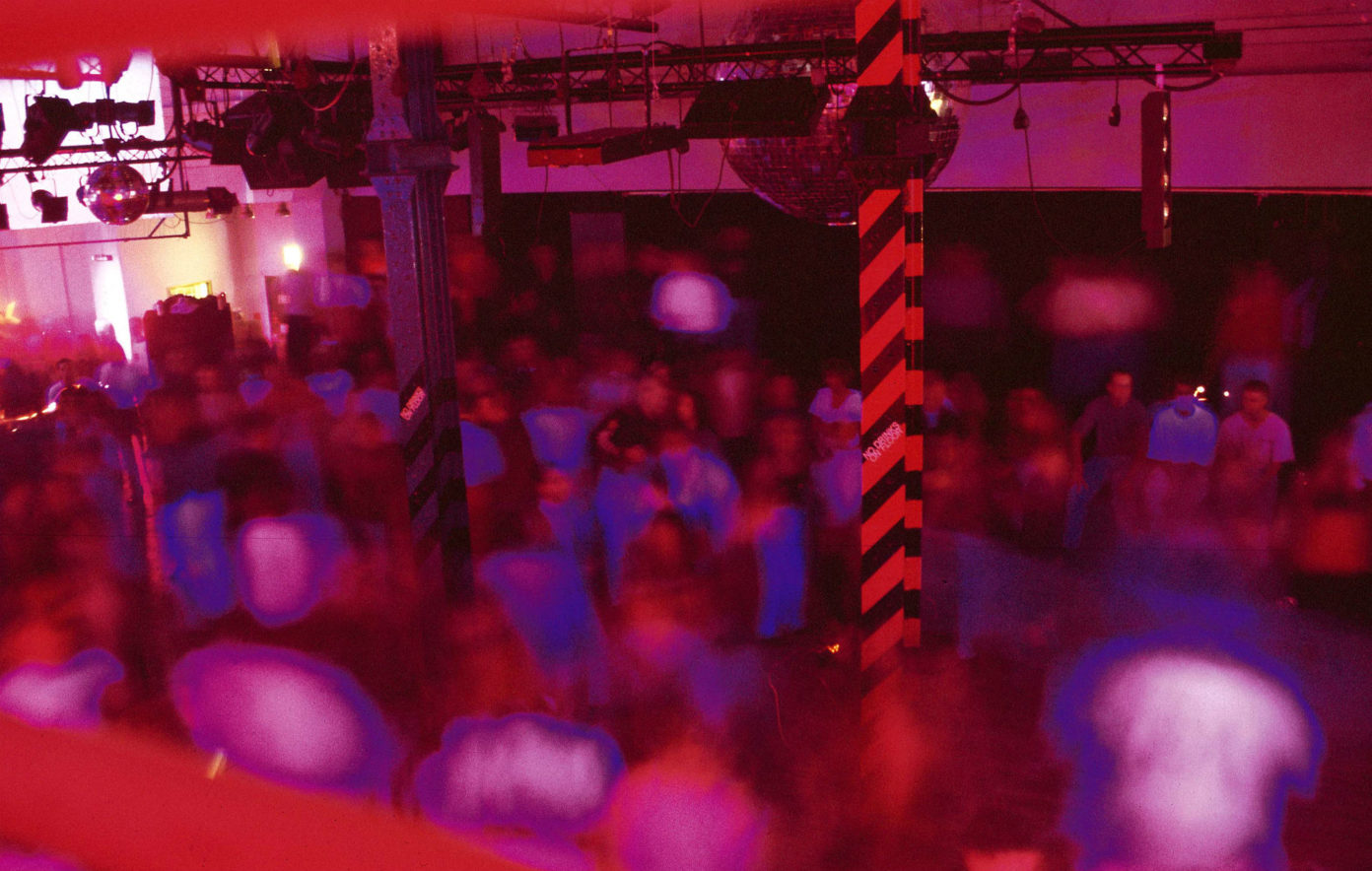 THE KEY COMPONENTS
In their own right Nude, Flesh and Hot were seminal club nights that not only underpinned the reputation of The Haçienda, but achieved cult status as individual entities. Nude helped usher in the new, groundbreaking sounds of New York and Chicago, Flesh set the template for LGBT nights everywhere and Hot gave a platform to the acid house movement that was sweeping the nation.
To revive any one of them would be doing The Haçienda justice, but to bring back all four and put them under the same roof for the first time - that's how you do it. The spirit of Madchester is awakening. Let's go back to the dawn of UK rave culture.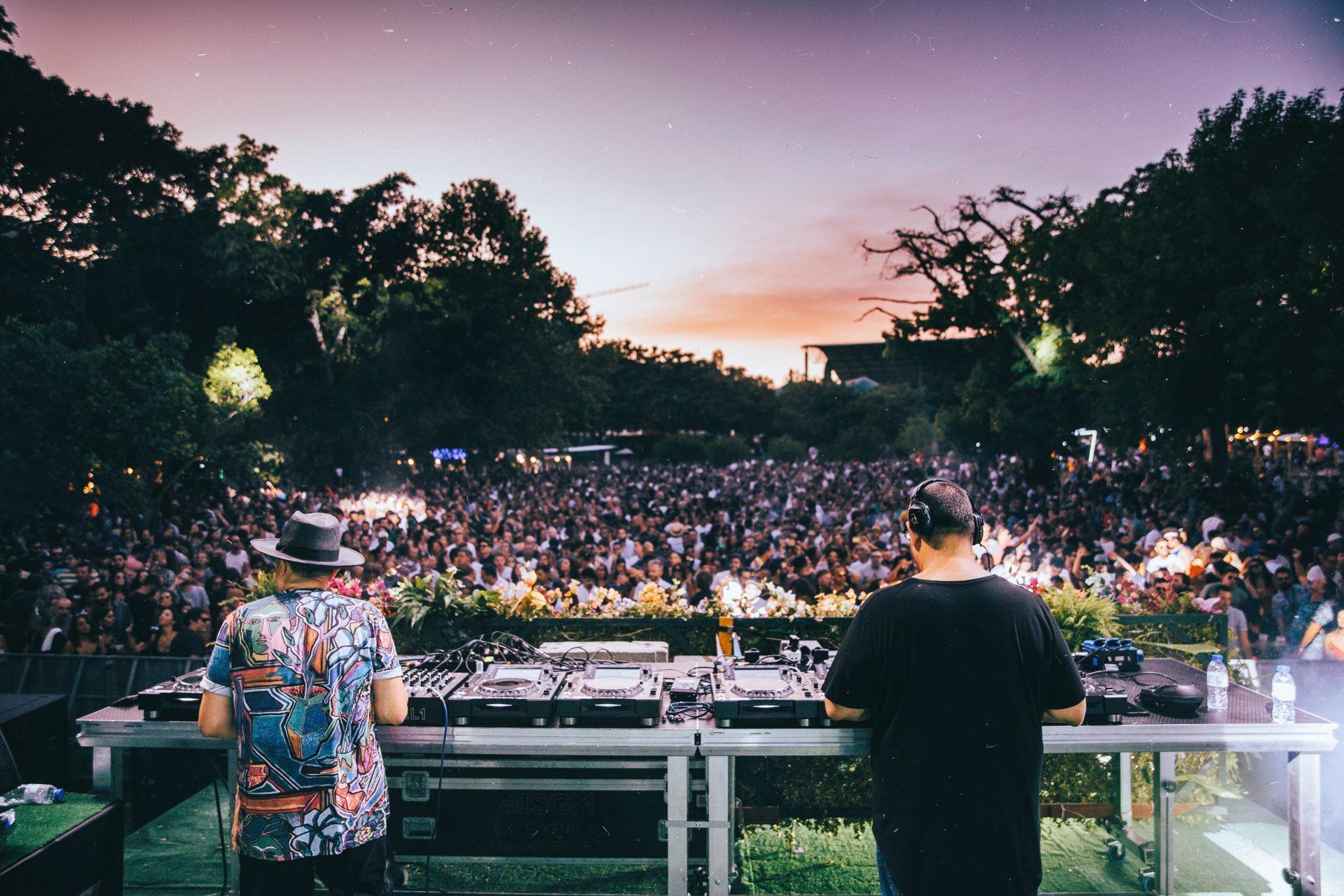 THE RETURN OF A LEGENDARY ACT
2022 is the 25th anniversary of Nuyorican Soul. The quarter century milestone could only be marked by Masters At Work's first UK club show in seven years. There's just an extra layer of magic in the air when Kenny and Louie play together. We're sure we'll be hearing plenty of classics from their extensive back catalogue, as well as fresher tracks from the pair's recently relaunched MAW Records. The truth is, they're continuously pushing things forward.


BIG TUNES, BIG MOMENTS & BIG MEMORIES
In addition to Masters of Work's unmissable set, legendary outfit Inner City will perform live in The Great Gallery, in an exclusive performance that's sure to invoke a lot of nostalgia amongst all those in attendance. 'Good Life' and 'Big Fun' were monster tracks that crossed over into pop culture. When we talk about those early records that defined an era, these are two that regularly crop up. To hear them performed live at Tobacco Dock is huge.
That isn't all. We've kept this one underwraps until now. Nude flag bearers Mike Pickering and Graeme Park will close the room playing back-to-back, where they'll be joined by both Robert Owens and Alison Limerick for live PAs. This will be the first ever time all four have played together in this way, which is very special in itself.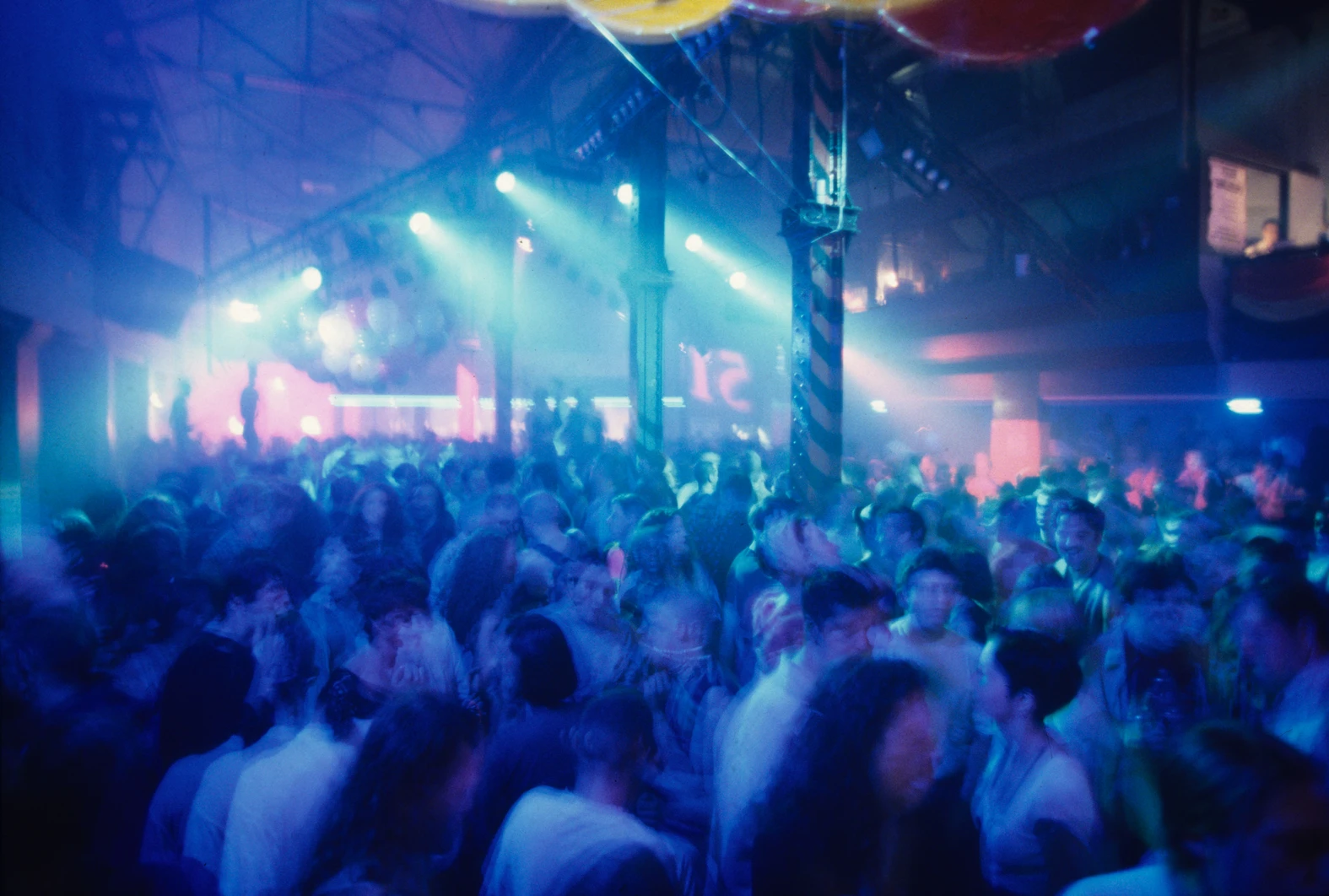 FLESH: MISCHIEVOUS, REBELLIOUS & AS CAMP AS EVER
Life as a gay person living in Manchester in the '90s was liberating and vibrant. Wild nights of hedonism at Flesh helped crystallise the scene and made it a beacon for LGBT people around the North and further afield. As old prejudices were replaced by a more open and accepting society, it felt like Gaychester had been pivotal in orchestrating this overdue change.
Flesh never did things by half-measures. Risque was the party's modus operandi. The years have aged, but Flesh hasn't grown up. It's still as mischievous, rebellious and as camp as ever. For Tobacco Dock, the likes of Todd Terry, Derrick Carter and Kath McDermott will be joined by an army of outrageous stage performers, brought in to give proceedings that lick of naughtiness and absurdity.
If you want a taste of what Flesh is about musically, listen to DJ Paulette's top ten Flesh playlist. Trust us, this will get you right in the mood.



DETROIT'S FAVOURITE SONS GET HOT
The Acid House years of '88 and '89 have much to thank Hot for. The entire movement seemed to funnel from the Manchester party. Those hazy, carefree summers of love might never have happened at all without its influence.
Hot will be soundtracked on the day by three figureheads of the city that started it all; Detroit. Carl Craig, Kevin Saunderson and Juan Atkins will all be present, adding huge credentials. Rarely do all three appear together on the same line-up, so this is set to be titanic in nature. These three men helped shape techno and continue to push the movement forward. The first and second generation artists embody techno in its purest form.
Jon DaSilva has also been kind enough to supply us with his Hot top ten tracks. Here are the sounds that surmise the Hot experience, as selected by the party's top dog.



A PLACE FOR MUSICAL DISCOVERY
The Haçienda's The 5th Man Room was a place to get lost in musically, which is ironic, because Tobacco Dock can be like that itself. With a Mancunian contingent making their way south for the occasion, we're sure we'll have a lot of newbies on site ready to explore the sacred grounds of this Grade I listed warehouse.
Musical discovery also lays in store, with Colleen Cosmo Murphy and Peter Hook headlining The 5th Man room, which will also be treated to a rare DJ set from iconic Chicago singer-songwriter, Robert Owens. Original Haç resident Hewan Clarke is also on the bill. Proper.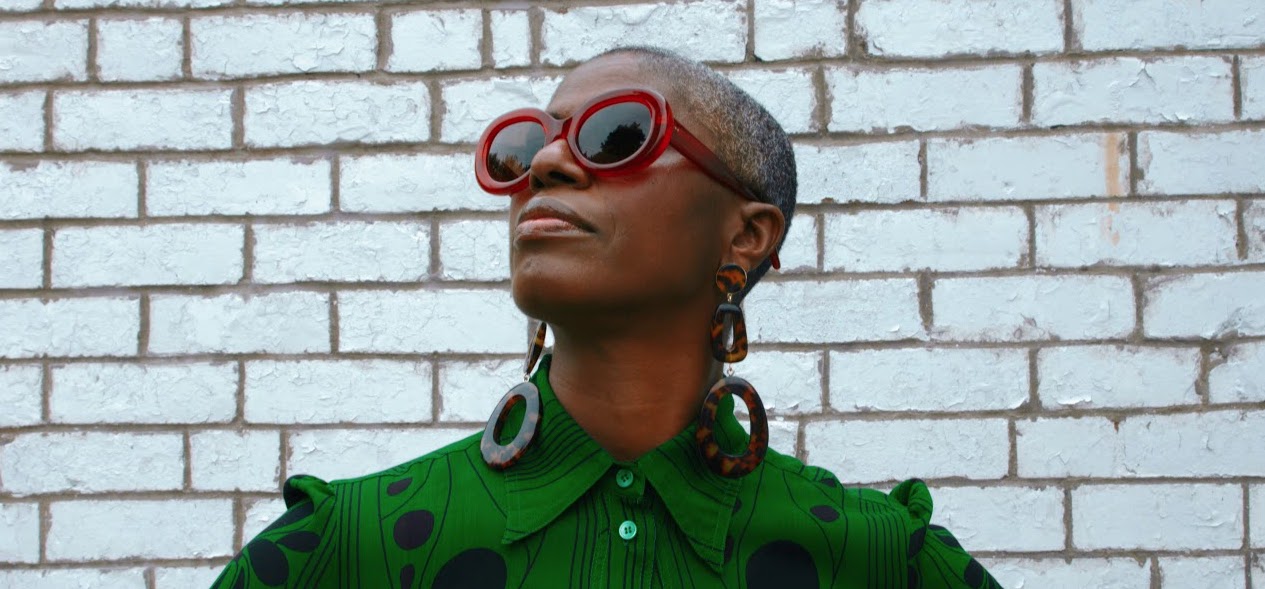 DIG DEEPER INTO OUR HEADLINERS JOURNEYS
As well as the music, we've also invited Black Artist Database (B.A.D) to look after the Listening Lounge. Offering some insight into the stories behind the music, this panel Q&A discussion is an enticing extra for those whose interest extends beyond the dancefloor. So earlier on in the day give your feet a little break, pull up a pew and listen to some of the most dynamic artists of our time.
Heléna Star and founder Niks will be hosting an intimate session with four pioneering Black artists; DJ Paulette, Kevin and Dantiez Saunderson and Robert Owens. These artists helped break down barriers and open avenues to future Black artists. Here they talk about their experiences, their battles and their victories in careers dedicated to music.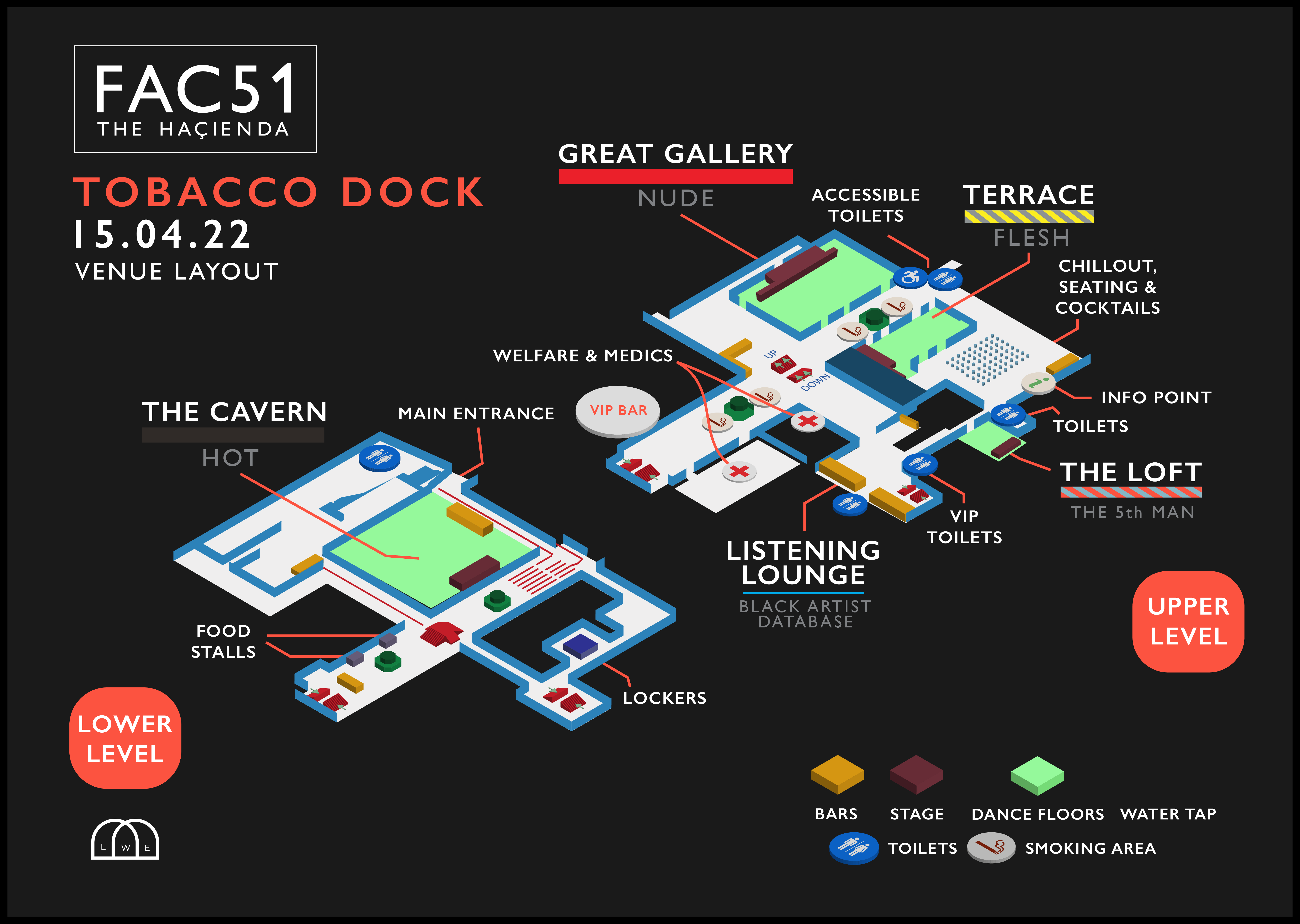 FOUR UNIQUE PARTY EXPERIENCES
From midday through to dusk, right until close and even then continuing at the official afterparty, The Haçienda's Easter takeover of Tobacco Dock is an opportunity to dance around the clock to an array of the most gifted artists in the history of electronic music.
Whether you choose to dance in daylight on the terrace, the colossal Great Gallery, the low-ceiling Cavern or in the intimacy of The Loft, each room provides a completely different experience. If you want to get planning your itinerary before you arrive, check-out our site map and familiarise yourself with Tobacco Dock's layout on the day.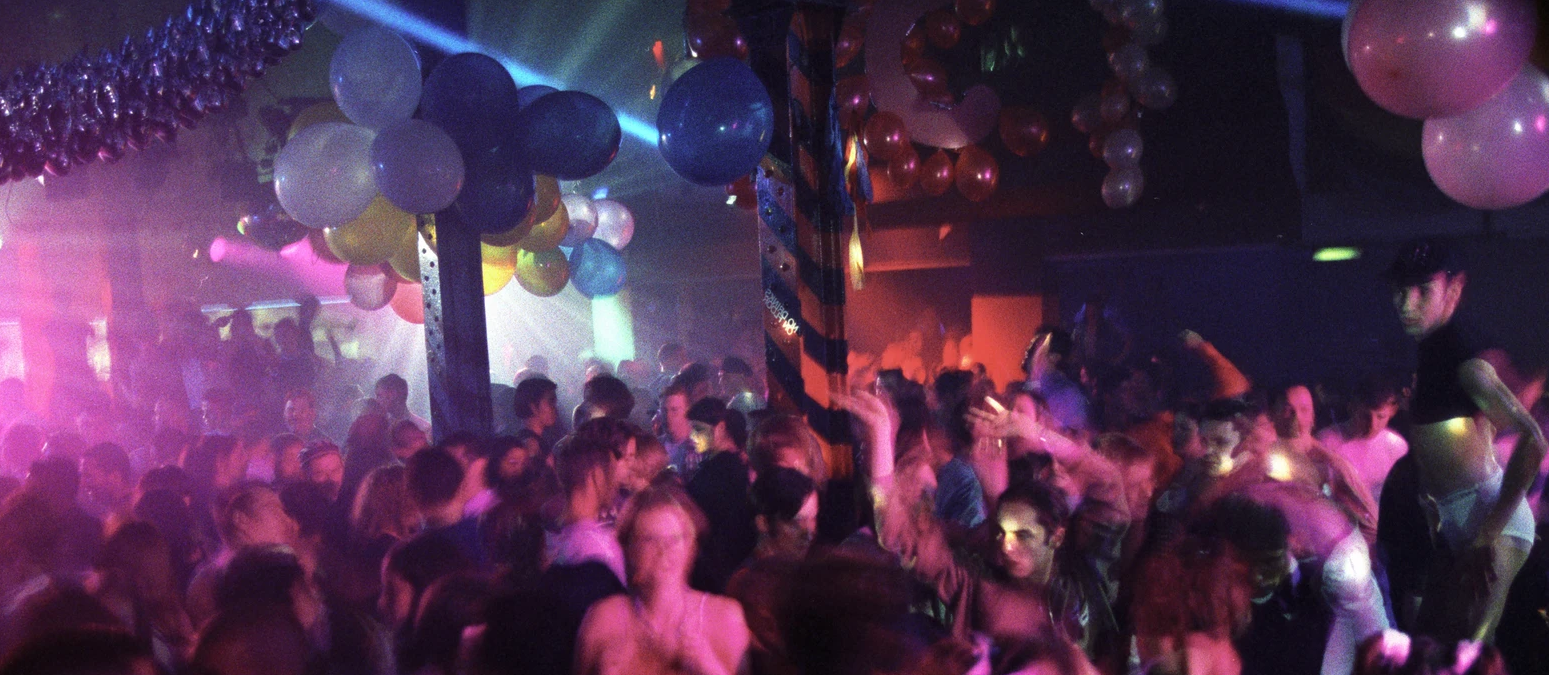 PAYING HOMAGE TO THE HAÇ
Taking inspiration from Ben Kelly's iconic black and yellow hazard design, we're recreating Tobacco Dock to have more than a passing resemblance to The Haç. True, you can never truly replicate The Haçienda, especially not in a location 200-odd miles away, and that was never our intention. We merely aim to pay homage to the legendary nightspot in a respectful and authentic manner. So while it won't be a brick-by-brick copycat, it's going to be the next best thing. We're confident that it will stir something deep within all the Haçienda diehards who enter.
On top of that, each room will be decked out in decor and branding specific to each of the hosts: Hot, Nude, Flesh and The 5th Man. We've let the people behind these parties take ownership of their production, putting a personalised stamp on the day.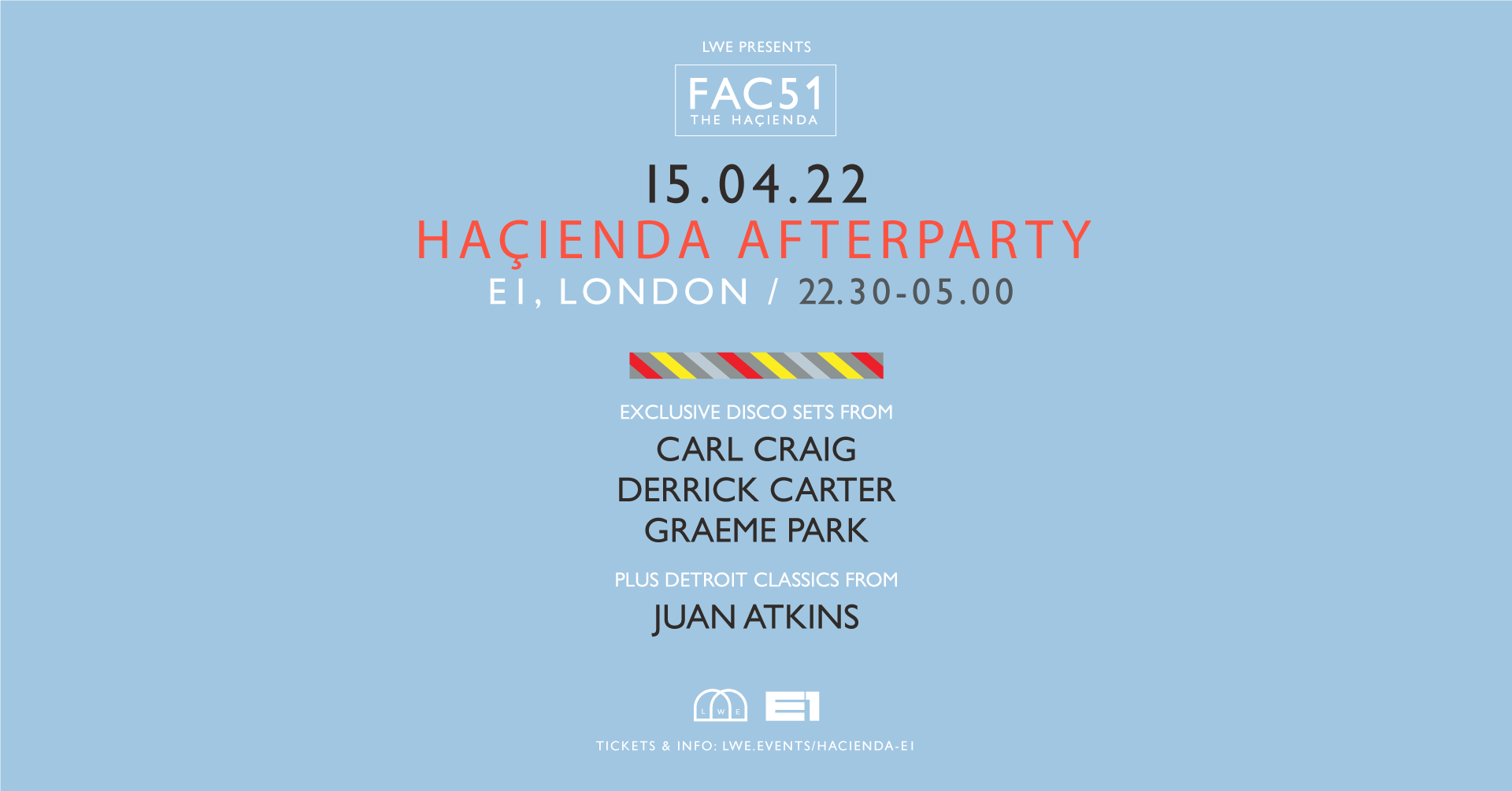 CARRY ON UNTIL THE EARLY HOURS
After the main event, we're not done. Far from it. We make the short trip along Pennington Street to neighbouring venue E1, where the action goes on until 5am. Continuing the theme of honouring the roots of dance music, Carl Craig, Derrick Carter and Graeme Park dig deep into their record collections to play disco sets. The final set comes from Juan Atkins, who'll be playing techno classics from the Motor City. This is really a chance for these four revered DJs to take the crowd on an intimate, educational journey through the anodes of dance music.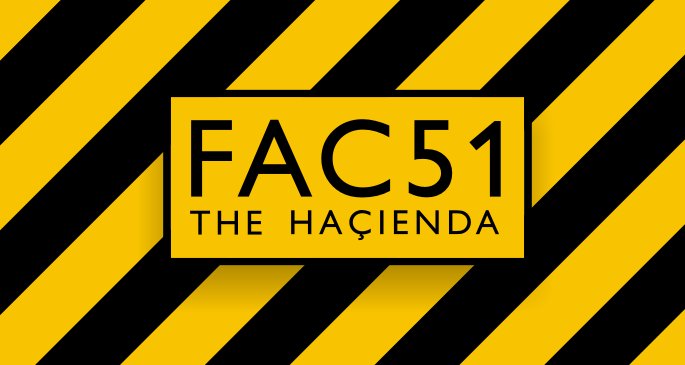 EXCLUSIVE MEMORABILIA TO BE WON
We asked all The Haçienda residents as well as the heavyweight headliners playing at Tobacco Dock, to sign a few copies of the event poster. In years to come, one can only hazard a guess at how much such items will be worth? Although, to be frank, any dance music fan worth their salt would already consider ownership of such rare memorabilia to be priceless. To be in with a chance of winning one of five exclusive A1 posters click here to enter.
Final release tickets are running low. Grab your ticket here, join The Haçienda's biggest ever show in London and be part of history.